Jamaican reggae singer Nesbeth has seen his share of challenges including the deaths of his mother, sister and his beloved late wife Ann Marie. What I love about this artist is his resilience. I first saw Nesbeth perform in 2016 at the Best of the Best concert in Miami, Florida. Despite the concert being only a few short months following his wife's death from cancer, Nesbeth gave an awesome performance and was endearing to the crowd. He shared his story with the fans and this endeared us even more.
When Nesbeth reached out to RCS on social media to ask that we support this crowdfunding project, I thought to myself this is a no-brainer on so many levels. I, too, have lost close family members to cancer (including my father) and everyone knows that I am a lover of reggae music. So, to that end, here is the story of Nesbeth and his crowdfunding project in support of his first album A.M.E.N. which is dedicated to his late wife.
The project which launched mid-February has already raised over $6,1000 towards Nesbeth's $22,000 goal. Biggups to Nesbeth! CLICK HERE TO SUPPORT NESBETH #supportditing
Love, Faith & Pure Reggae
A.M.E.N.

What do you do when time and time again you lose the ones you love the most? Should you give in to despair, or turn even more to the faith that was so strongly inspired by those who are gone, but who will forever live in your heart? This is the story of A.M.E.N., the debut album of Nesbeth, one of Jamaica's most prominent reggae artists, who used faith and inner strength to graciously deal with loss. and who is once again channeling through music the important social messages that he is known to convey to his audiences.
After losing his mother to cancer four years ago, and seeing his sister also pass away shortly after. He was faced with the unthinkable, he had to say goodbye to his beloved wife, Ann Marie Elliot-Nesbeth, two years ago this February. Nesbeth acknowledges these hurtful experiences showed him that faith is the only way to be truly alive and reunite with those we love. Nesbeth is dedicating his debut album to his wife, The albums name has a double meaning: the title is A.M.E.N. both because its an acronym of her name and because the family's trust in a higher power was a fundamental part of Ann Marie's way of life and beliefs.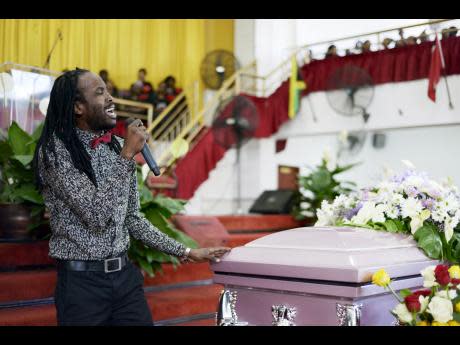 No stranger to the perils of life, Nesbeth had a rough past. Born in Kingston, Jamaica, he spent the earlier years of his life living in the challenging community of Arnette Gardens, an experience that marked him and made him commit to leaving such a harsh context while promising to give back to the community that originally saw him grow as a person.These hard times led Nesbeth to find in music a way to express his thoughts, feelings and values, and to be an artistic advocate of the social change that he saw was necessary. These values were also very important to Ann Marie, Nesbeth's cherished soul mate. Ann Marie was known as a loving mother and wife, who had enough love for everyone and in particular with her children, She was a woman of faith who also believed that music could help reshape the world to be a fair and happier place. Ann Marie and Nesbeth were on the same journey they had a great love for life, music, family and a better tomorrow.
Since she has passed away, Nesbeth remains connected to Ann Marie through an unending love that is now on its way to being expressed in a reggae-infused music album where all the values that they both shared are addressed through powerful reggae vibes for individual growth and social change that you can dance to.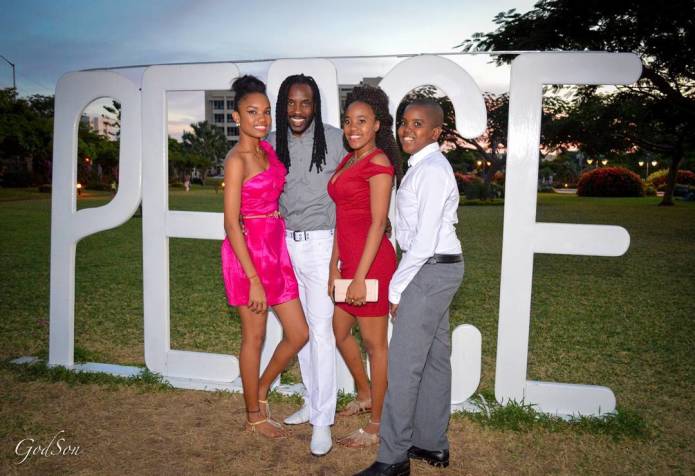 A Lesson On Moving On
Nesbeth has also been able to turn his tribulations into something good. As a single parent, he had to find the strength to ensure the couple's children had the love, support, and stability that they needed to move forward, honoring their mother's memory with bravery and positive steps toward their future. As hard as it was for their children to cope with losing their mother, Nesbeth has been able to help them go through such an impacting experience in a way that has ultimately been constructive. Also, Nesbeth has been providing a solid example as a socially conscious artist who didn't lose his way despite such a turbulent time and he even became an even more influential example among the many young fans who follow his work. Indeed, Nesbeth has been a living example of what moving on while keeping a loving memory forever alive should be all about, inspiring thousands of people, namely those who are younger and more vulnerable, to keep stay strong, grounded on positive values, and to never stop pursuing their dreams and aspiring to have a happy and meaningful life. The A.M.E.N. album is definitely also the coronation of this vital life lesson that the Jamaican artist has both learned and sought to share with others.

Healing Through Music
Music has the unique power to heal where spoken words fail to offer comfort. It has the unifying, therapeutic, heart-warming and soul-feeding way of allowing people to express themselves and share profoundly healing feelings of relief that no other experience could offer. Music is the universal language that every person and culture in the world shares, understands and appreciates, and where language matters far less than sentiments. It has been mostly through music that Nesbeth has faced the disheartening reality of no longer having Ann Marie at his side, and it has also been mostly through music that the Jamaican reggae artist has connected even deeper with his fans, who have supported him as a single dad seeking to make his departed wife feel proud of him.
WHAT ARE YOUR THOUGHTS ON THIS MOCK ART WORK? Share your thoughts and idea! this was drafted for the purpose of this campaign. If you're a graphic design perhaps you can design the art work for this project as away of showing your support 😉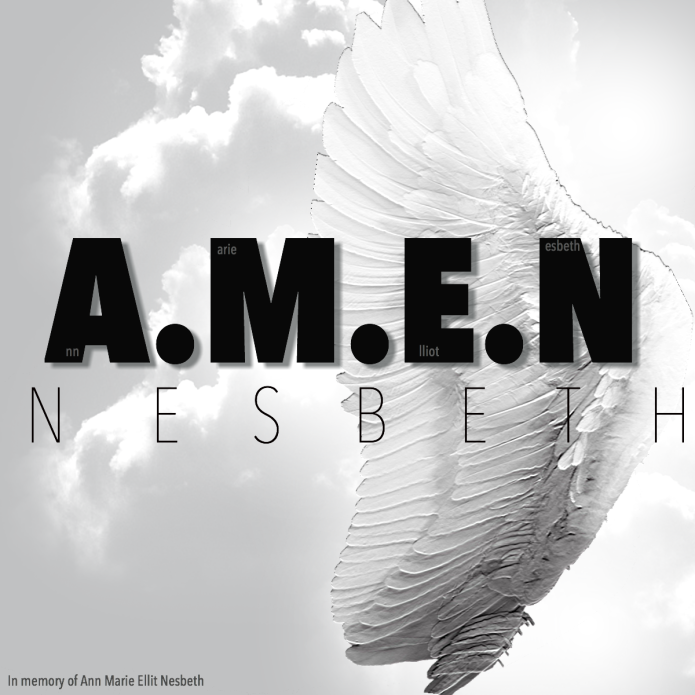 For Nesbeth, as much as for his fans, music has also been the best remedy for personal and social healing, since it brings out an empowering force that every person has within them. It is also through music, namely through this new A.M.E.N. album, that Nesbeth wants to share his healing experience with those who, like him, have also dealt or are dealing with loss and other tribulations, with those who believe in a better tomorrow, and, ultimately, with everyone who couldn't live without the soothing and refreshing touch of great reggae music.

From Victory to A.M.E.N.
The A.M.E.N. album is not just born out of meaningful feelings, experiences and lessons… it is also the result of an enriching musical and technical background In the past, we released Nesbeth's 'Victory' EP, which consisted of 5 songs that you can listen to here [https://itunes.apple.com/us/album/victory-ep/93…]. Fans were happy with what we did, but felt that it should become a richer album, which is precisely what we now want to create with A.M.E.N. For those who enjoy pure reggae, A.M.E.N. promises to be one of the most unforgettable reggae records that you can listen to.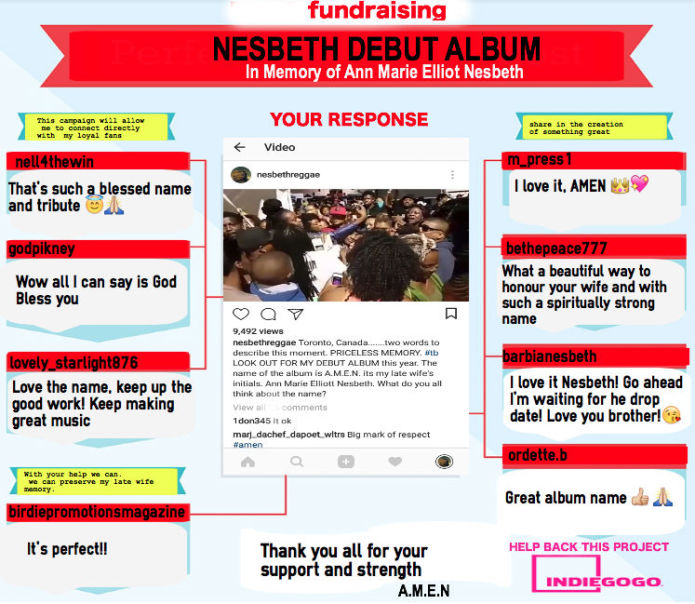 The Bright Side of Social Networks
In so many ways, social networks have played a fundamental role in Nesbeth's journey. The artist has become even closer to his fans through social media, he has shared the challenges that he has faced and lessons that he has learned also through social media, and he has used these networks to inspire his fans to keep their beliefs strong and alive, and their love for meaningful music growing ever stronger. In the same way, it was through social media that Nesbeth's fans have supported him every step of the way and that they have witnessed and appreciated the great father he has been to the couple's children by seeing his example and keeping up with his personal and musical journey. Social media has also been an essential tool in Nesbeth's work to help bring about change in so many aspects, through the engaging songs that he has sang and authored.
And now these social networks, through the world of crowdfunding, are giving us a unique chance to get Nesbeth's fans to be deeper part his journey and history, A.M.E.N. album will be deep and meaningful every Nesbeth fan and reggae lover would like it to be.
We're crowdfunding to help pay for recording, mixing, marketing, and everything else. Your support will keep us in the studio, help us continue to sample and manipulate the music we've recorded, will help us get additional production work done; and will help us design, package, market, and distribute the album. The whole thing. We literally cannot do it without you.
Giving the circumstances surrounding Nesbeth's Mother,Sister and Wife tragic ending. We also want to use this campaign to raise awareness, which is why we are to donating 10% to a person suffering from Cancer .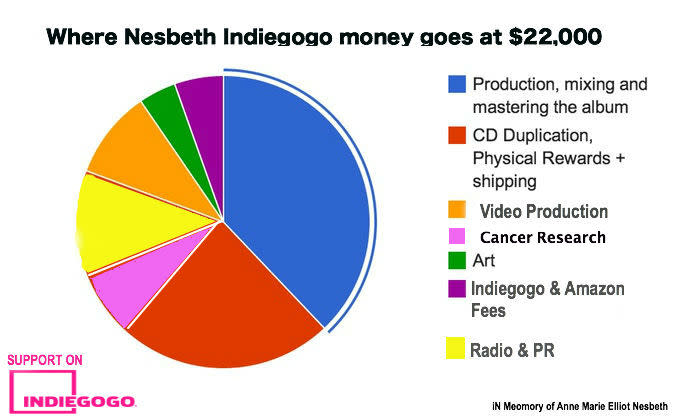 WHAT YOU GET
As a supporter of the campaign, you will get first access to the music at least 48hrs before anyone else. Just for you, we've created an exciting collection of exclusive rewards to select from…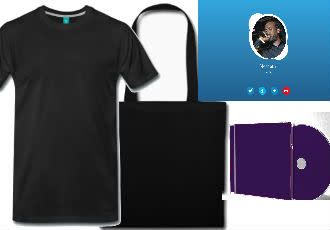 THIS IS A SPECIAL OPPORTUNITY
Have your say about what design you would like to see for Artwork & Merchandise
EXCLUSIVE ALBUM RELEASE
SIGNED CD
SIGNED T-SHIRT
VINYL ALBUM LIMITED EDITION (STRETCH GOAL)
TOTE BAG
ONE-ON-ONE SKYPE
And much more

If contributing financially isn't for you, there are other important ways you can pitch in and be an important part of the launch of A.M.E.N.
Use the Indiegogo share tools and let your friends on social media know what we're up to. Especially consider telling your friends about our mission and message. The more people who know about and imagine this project coming to life, the more likely that it will happen
Thank you so much, and we hope to be soon sending your exclusive pre-release copy of A.M.E.N. and rewards
FAQs
• When will the album come out?
• We have not announced a release date as of yet but will communicate that to you at the end of this campaign.
All money raised are sent out within 15 business days after campaign ends so we will need to take this in consideration for production.
• When will my stuff ship?
• Just prior to release of the album (see above). Digital copies of the album will be emailed to every contribution at least 48 hours prior to official release.
• I placed an order and have a question.
If you've placed an order you can file a support ticket. If you have not placed an order please email nesbethreggae@gmail.com and we'll do our best to respond.
Comments
comments